We have used Watchfront for hosting our servers and services for a number of years now. Having used them since 2007 at a previous company they were a natural choice for this new venture. They provide a highly professional bespoke service that is simply not available from larger ISPs or hosting providers, and for a cost that represents excellent value.
"Moving our hosting to Watchfront was in retrospect an inspired choice. Not only do we get reliable hosting, but the advice and support from the team has helped us find the right solutions to build a better business."

Watchfront are a fine bunch of chaps!
"They provide a sterling service dealing with wholesalers which gives us less headaches and do so in a timely manner.
We recently had to provision a custom wide area network for 20 sites across Hampshire.
The Watchfront solution was chosen due to their ability to provide an aggregated DSL solution that actually works. This solution was able to give a Layer-2 solution directly to our cloud platform which resides in a Maidenhead datacentre.
Watchfront provided a cost-effective solution in a punctual manner which we are very happy about. We would recommend them unreservedly."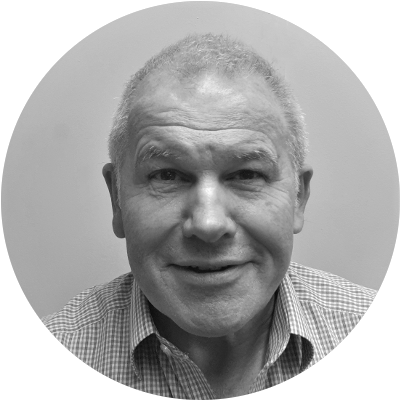 Roger Shepherd, Founding Director - itQED
Stu Coates, CTO - Valexa Technology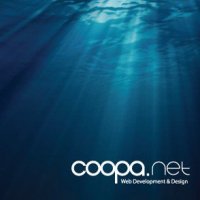 Excellent support – we can just call them any time..
"I am not employed as a Watchfront sales person, I am not getting commission, discount or any kickbacks for referring them, I just think they are a fantastic company and wholeheartedly recommend them. Why we have used Watchfront (rather than BT) for our internet connection for almost 7 years:
1) Excellent support – we can just call them any time and they will resolve the problem and/or provide technical help. Have you ever tried calling BT?!
2) Speed – our line is twice as fast as the standard BT Infinity – with a much better upload speed – this is essential for our web based business. (See below)
3) Equipment – Our new Firebrick is just incredible – fully supports our VOIP configuration (so our phones work seamlessly now), does the head end for the DSL saving us from having another pointless router – and even offers internet access via 3G if the connection ever drops out via a USB dongle. The brick is amazing when it comes to filtering nasty stuff on the internet and does so much more.
4) Real world IP's – It's essential that our internal server have real world IP addresses so they can be accessed from wherever we are. Watchfront do not charge for IP addresses unlike other ISPs.
5) Migration downtime and customer care – my colleague applied for a new BT Infinity line to replace their old PlusNet connection. The BT engineer arrived on a day that wasn't arranged, the router was not shipped out in time, so even when they did come back on an arranged day they could not fit the router, the connection was off for a few days whilst he was waiting for the router to arrive.
Once it did he had to install and set it up himself. Compare this to when we ordered our connection with Watchfront, our internet connection was offline for 15 minutes and all the kit was sent to us fully configured TWO days before the engineer was due to come.
Reliable services do cost more, but in my experience, the cost of downtime, bad support, and the frustration of dealing with BT costs a thousand times more."
Rich Cooper, Director - Coopa.net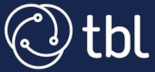 We have used Watchfront managed colocation facilities in Maidenhead and Amsterdam to house our key datacentre infrastructure for a number of years now. The physical premises are excellent and secure, with Tier 3 facilities and availability. Working with the Watchfront team to implement our system designs we are able to provide our customers with Tier 2 availability standards.
The hardware and networks provided fit our exceptional specifications, and the depth of knowledge and expertise from Watchfront helped us derive a suitable and scalable solution for our requirements.
With Amsterdam serving as a solid alternative for our specific colocation needs and fantastic links between the three datacentres we are able to provide exceptional service to our clients. Watchfront is our go-to datacentre facilities partner.
Vik Tara, Managing Director - Technology Blueprint Ltd
Countryside Broadband has been operating since December 2003 providing broadband services in South Oxfordshire. Our service is delivered over a wireless network. Originally, we had a 2 Mbit/s private circuit for our main backhaul but even though there were gradual reductions in price, it was still our largest single expense.
We started looking around to see if we could find a better way of obtaining the high-quality bandwidth that we needed. There were several possibilities, but many of them required that our local exchange had enhanced equipment either from BT or some other operator.
We then wondered whether we could combine several low-cost ADSL lines to get better reliability and higher peak capacity. There are several suppliers in the market, but on closer inspection we found that most of the systems don't really combine the lines in the way we wanted. We had to be sure that if one line went down the others would take up the load in a seamless way without any reconfiguration of our equipment.
We also wanted the traffic to be equally shared over the lines and packets sent over whatever line could take them. The Bonded ADSL system, developed by Watchfront, suited us admirably and met all our requirements, saving a lot of money in the process.
As time went by, we added more and more ADSL circuits until Watchfront advised us that, because of falling prices and technical developments, a new leased line would be a better bet. After a while, our local exchange had FTTC installed and we used several of those connections as a backup for the leased line using the same bonding algorithm as before. There have been occasional, brief interruptions to the leased line but the FTTC lines have carried the traffic and our customers have been unaware of the problem.
Throughout most of our history we have used Firebrick routers of three successive generations. They have always proved utterly reliable.
We are pleased to recommend Watchfront's support; it has always been friendly and highly competent.

I cannot recommend Watchfront highly enough
Running a medium sized business can sometimes feel like you often fall between the cracks… Not big enough to get sensible care from large companies and not small enough to take advantage of entry level deals. Our data connections are the lifeline of our business so having a provider that is responsive, knowledgeable and professional is essential.
Thank goodness we found Watchfront. Since we switched from a large so-called business friendly ISP the degree of care, attention and, of course, excellent service has been impeccable. I cannot recommend Watchfront highly enough, great people, great service and always available.
Will Cranmer, Director - Cranmer Lawrence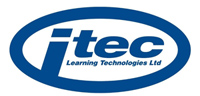 the improvement and cost saving was significant
"ITEC is a small company providing training services to the IT industry. Our building is a fair distance from the local exchange, and as the need to deliver online training courses has grown, we found it difficult to get the necessary bandwidth at a reasonable cost.
Initially we went with a 2 way satellite broadband service, which met our needs, but was very expensive and due to high lag times didn't give a great user experience. In February 2005 we signed up for Bonded ADSL with Watchfront. The setup process was painless and the improvement and cost saving was significant. In early 2009 we doubled the number of lines due to increased bandwidth requirements. There were some problems during this upgrade, (not caused by Watchfront), and they were dealt with efficiently and patiently by the Watchfront team. We now have a fast reliable service with the bandwidth that we need.
One of the best features of the service is the continuity. We have rarely had any issues, and they have always been dealt with rapidly. We don't have the staff to constantly monitor our connection so stability is our first consideration. Dealing with the same team of people is a big help too. I can pick up the phone and get straight through to the same person I dealt with in 2005. There have been several occasions when Watchfront have contacted us about problems with an individual line before we even knew there was an issue!
Watchfront are not the cheapest out there, but they offer peace of mind and great service at a reasonable price. I recommend them."
Richard Wallace, Technical Trainer - ITEC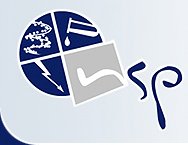 "Over the last 5 Years Watchfront have given us great advice, starting with the design of our network.
The Firebricks have proved to be perfect for our serviced office application and whenever we've needed assistance the support has been excellent…
Highly recommended"
Steve McNair, Manager - Northampton Science Park