Network Switches
World-Class Performance and Scale
High Performing Open Ethernet Switch Systems at port speeds ranging from 1GbE through 400GbE, enabling Data Centers, Cloud Computing, Storage, Web2.0 and High Performance Computing applications to operate with maximum functionality at scale.
If you don't see what you're looking for in our shop, then please ask. There are many variations available to suite your requirements. t:020 7517 4900
Prices are subject to change without prior notice.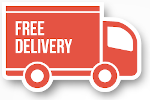 Showing all 28 results