Our business grade broadband products caters for a range of business sizes, budgets & bespoke requirements. Whether you're after basic ADSL, faster Fibre To The Cabinet (FTTC), bonded lines, full fibre or a custom setup, please call us. We can help!
FREE Technical Advice
Call:
020 7517 4900
or Request a call back
Satisfied Clients
"Why we have used Watchfront (rather than BT) for our internet connection for almost 7 years? 1)Excellent support – we can just call them any time and they will resolve the problem and/or provide technical help. Have you ever tried calling BT?! 2)Speed – our line is twice as fast as the standard BT Infinity – with a much better upload speed – this is essential for our web based business. 3)Real world IPs – It's essential that our internal server have real world IP addresses so they can be accessed from wherever we are. Watchfront do not charge for IP addresses unlike other ISPs 4)Migration …" Read more
Rich Cooper – Coopa.net
Our policy is to dimension our network such that we always have a significant margin of capacity over and above peak usage. This ensures that our service maintains excellent performance at all times, even during busy periods.
| Product Name | Connection Type | Routing | Common Name |
| --- | --- | --- | --- |
| ADSL | ADSL | PPP | DSL |
| FTTC | VDSL | PPP | DSL |
| FTTP | Fibre | PPP | DSL |
| Fibre | Fibre | STATIC | Leased Line |
ADSL
Asymmetric Digital Subscriber Line is a type of Digital Subscriber Line (DSL) that allows data transmission over a copper connection to a customer premises.
FTTC
Fibre To The Cabinet is a broadband technology that uses optical fibre to the cabinet from the exchange and then copper to the premises from the cabinet. This greatly improves the speed and reliability of both downstream and upstream.
FTTP
Fibre To The Premises is a broadband service where your connection is across optical fibres directly to your premises. This provides an asymmetric connection which has lower latency and faster speeds than FTTC.
Fibre
Fibre optical cables provide the best speed, latency and reliability of all connections and are always provisioned as a leased line. These are a dedicated service where there is no contention on your connection at all.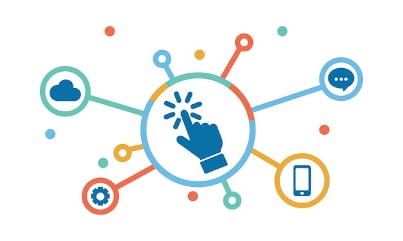 "Let's talk about your requirements.
We're easy to talk to, and are here to help.
Click to call now 020 7517 4900"
Optional Services
Primary DNS and mail servers can be provided if required for customers not wishing to run these services for themselves. We are happy to manage further domains for Broadband customers.
We can supply you with a pre-configured ADSL MODEM/router ready to connect, or you are free to connect any equipment which complies with the relevant standards. FTTC lines are supplied with a VDSL MODEM and must be connected to a PPPoE router.
It is strongly recommended that you use a firewall between your network and the Broadband connection – we can supply a FireBrick, or you are free to install your own firewall.
Static IPv4 and/or IPv6 addresses as required (subject to RIPE guidelines) with full reverse DNS delegation if required.
No restrictions on any servers/services you may run (subject to AUP).
Fully internet routed IP with NO filtering/blocking or 'transparent' proxying of any services.
Primary/Secondary DNS service.
Outgoing SMTP smarthost