VoIP Pricing
Watchfront's Voice-over-IP, service offers both 'SIP trunk' functionality and centrex functionality all in one product. We have a wide range of UK telephone numbers available, including local numbers in every area code and special numbers (e.g. free phone, or local rate), UK wide (03 & 055) numbers, and mobile numbers.

VoIP Standard

Calls From
1.25p

/min

✓
Buy From 1 to Many UK Numbers
✓
All UK Area Codes Available
✓
03, 05 and 0800 Numbers Available
✓
Number Setup Cost From Just
12p
✓
Number Monthly Rental From
£1.20
✓
Calls Charged By the Second
✓
Voicemail – Emailed to You
✓
Port Existing Number or Choose a New One
For more info and detailed VoIP pricing, please contact us.
Features

Nationwide Numbering
Telephone numbers for all UK area codes are available, as well as 03, 05 and 0800 numbers.

Standard Features
SIP trunks, call recording, hunt groups and other features come as standard.

No Minimum Contract
We only use rolling monthly contracts for VoIP calls.

Cost effective call rates
Calls cost from 1.25p/min.
Contact Us for detailed call costs.

Keep Your Old Numbers
Port your existing telephone number(s) held with another company to Watchfront.

Configuration
We will help you set up and configure your equipment.
VoIP Handsets and Deskphones
Pre-Configured when buying the number and phone from Watchfront!
SIP Phones
A SIP phone will use your internet connection to make and receive calls. We can provide you with a compatible phone, configured for your number, or you may use your own phone or SIP software on your mobile/computer.
Work From Anywhere
Our VoIP services and equipment are suitable for both home or office working enabling you to have any amount of telephone numbers which can be used in multiple places at the same time. This is ideal for hybrid working and is just another great addition of Watchfront's Business Network Solutions.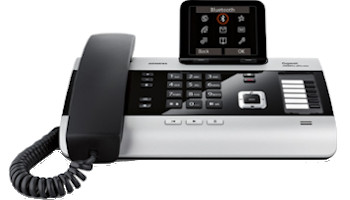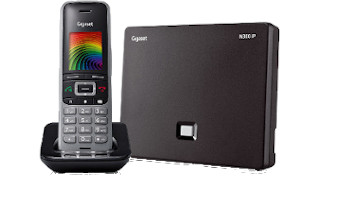 A Word From The Boss
"Call on our technical expertise! You may know what you want to achieve, but not exactly how to, or even if it is possible. We're here to help. We have designed our products and services to be as adaptable as possible, as a result we can tailor services to hopefully match your requirements. All you have to do is have an idea of what you want to achieve. Contact us now for a chat. t:020 7517 4900"
Kevin Hones, Director

Watchfront Limited