Colocation Packages
Why Watchfront
Our Colocation Facilities
FAQ
Managed Colocation Packages
Watchfront's colocation packages can give you an idea of costs and come with cost saving generous features as standard. We do offer bespoke solutions and larger power options, so please request a fully detailed quotation or feel free to call us for a chat about your requirements. t:020 7517 4900.
Standard Specififcations
All colocation packages include the below generous features.
Free Traffic:
Between London and Amsterdam Datacentres
No Set Up Costs:
Free For Every Installation
IP Addresses:
As many IPv4/IPv6 as Required
Power Feed:
UPS Protected
Minimum Contract:
1 Month
Power Ports:
1 Configurable Port
High Standards:
Attention To Detail With Organised Cabling & Labelling
Colocation Packages
All colocation pricing is based on power consumption rather than rack space.
There are larger power options available than listed below, so please get a detailed quotation today.
*All AMS server installs are subject to discussion of customer requirements
Why Colocation With Watchfront
Flexible and Reliable.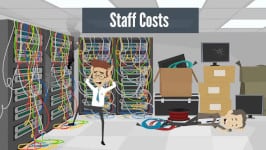 Housing servers on your own premises can be an expensive and complicated undertaking, that's why many companies are achieving cost savings by moving their servers to colocation within Watchfront's secure datacentres. With our help you can simply move your servers (physical or virtual) into our datacentre which allows you to maintain complete control over your servers whilst not having to worry about the supporting infrastructure such as bandwidth and connectivity, power, cooling, staffing or physical security.
Our Colocation Facilities
london Centric and Amsterdam
Watchfront offer professional, resilient and flexible colocation services in our fibre-linked UK and European datacentres. Our network has been designed from the ground up with resilience and performance in mind.
All of our facilities have local internet transit and private fibre-linked connectivity.
Our UK and European datacentres are all fibre-linked with multiple redundancy measures installed in each location. All private traffic between our datacentres is free to our colocation customers.
This allows you to host system critical redundant applications in multiple locations with minimal cost.

Multi redundant cooling systems

Secure PAC tag and PIN entry systems

24 x 7 environment monitoring

On-Site diesel generators

Diverse network connections

Multiple UPS banks
Redundant Power
Every rack has dual power feeds which are backed up by UPS and diesel generators. This guarantees a high level of committed power to your servers.
Security
You can be sure that your servers are well protected, with multiple levels of physical access control with perimeter fencing, internal and external CCTV, intrusion alarms, and on-site staff.
24 x 7 Monitoring
24 x 7 monitoring of the datacentre infrastructure by automated management systems, with datacentre engineers on standby to deal with any alerts.
Connectivity
Watchfront's multiple gigabyte internet transits can provide reliable and high speed connections with diverse routes to keep you connected at all times.
Frequently Asked Questions
If you have any questions not answered here, please ask them here or contact us for chat. t:020 7517 4900
Custom Servers
1-year On-site Warranty. Supermicro Quality!
If you don't have the required hardware for your projects, we can consult, build, configure and install any server to your specifications. Of course, you can still supply your own servers to seamlessly integrate into Watchfront's secure datacentres.
Database Servers
Storage Servers
Economical Servers
Performance Servers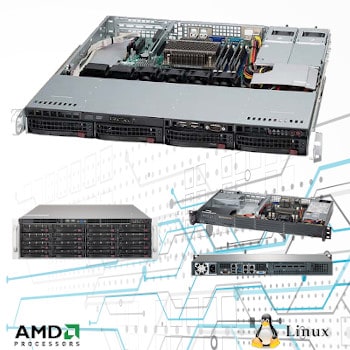 1-Year On-site Warranty
We choose quality server components that are tried and tested to work well together, but for your peace of mind, all servers come with a 1-year On-site warranty.
Easy Installation
From clip-in slide rails to pre-configured RAID and pre-installed OS, our engineers ensure installation is fast and simple!
Trouble-Free Integration
Our trained engineers will pre-configure your server to your requirements and are here to help over the phone if needed.
Flexibility
Every business is different. We configure every element of your solution to your particular requirements.
Happy Clients
"We have used Watchfront managed colocation facilities in Maidenhead and Amsterdam to house our key datacentre infrastructure for a number of years now. The physical premises are excellent and secure, with Tier 3 facilities and availability. Working with the Watchfront team to implement our system designs we are able to provide our customers with Tier 2 availability standards."
Vik Tara, Managing Director

"We have used Watchfront for hosting our servers and services for a number of years now. Having used them since 2007 at a previous company they were a natural choice for this new venture. They provide a highly professional bespoke service that is simply not available from larger ISPs or hosting providers, and for a cost that represents excellent value."
Stuart Coates, CTO

A Word From The Boss
"Call on our technical expertise! You may know what you want to achieve, but not exactly how to, or even if it is possible. We're here to help. We have designed our products and services to be as adaptable as possible, as a result we can tailor services to hopefully match your requirements. All you have to do is have an idea of what you want to achieve. Contact us now for a chat. t:020 7517 4900"
Kevin Hones, Director

Watchfront Limited